24 players in a Simul on January 23rd
Reminder that Summer Cup starts February 13th, entries needed.
The first event of 2017 was a Simultaneous Display by two of ACC's top players: 2016 Club Champ Bruce Watson and Club Treasurer Mike Steadman.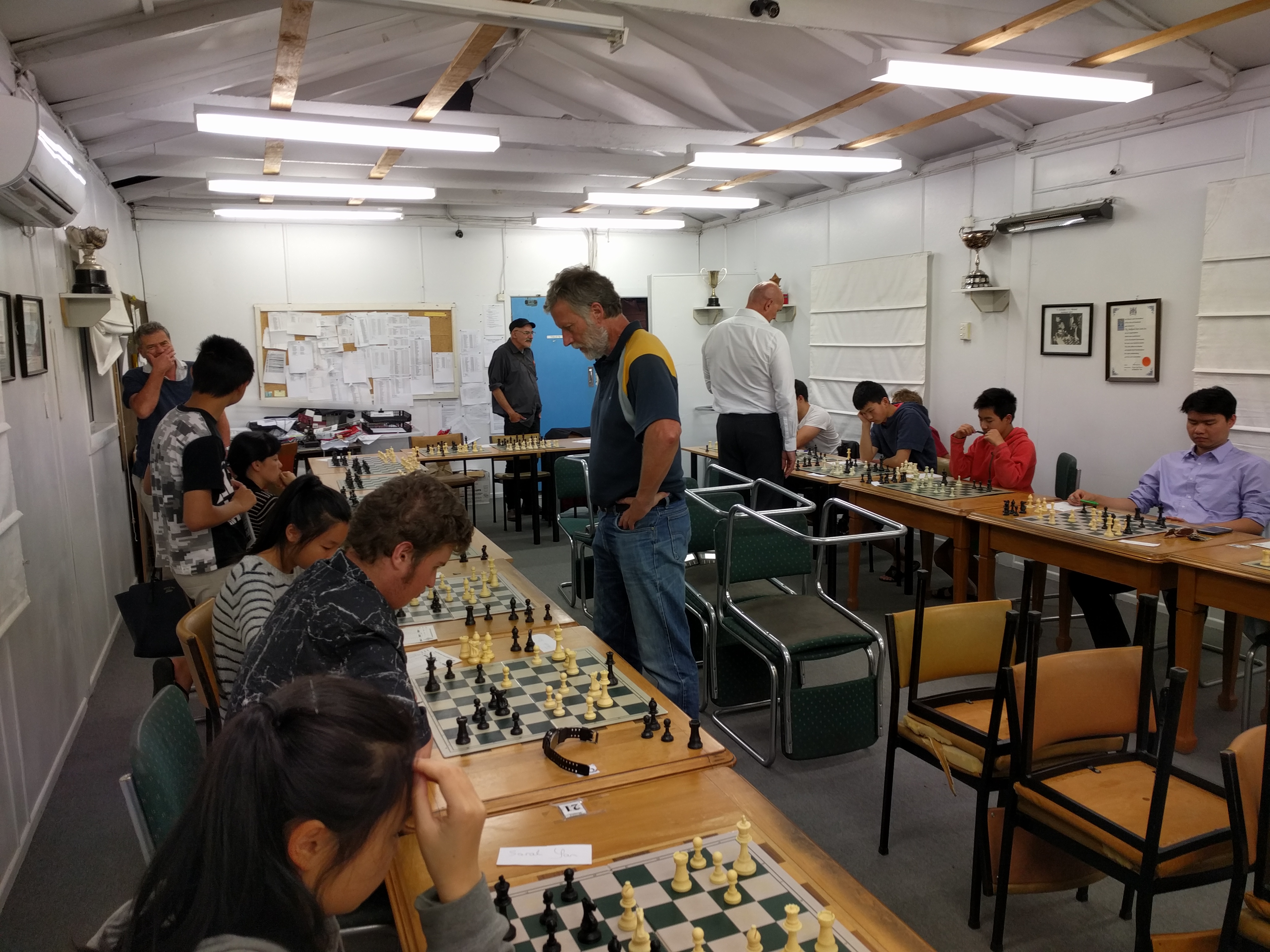 With two players in the middle things go faster but it is harder for Bruce and Mike to coordinate together. For instance Mike started a little early so player "1. b4" on most boards which is not an opening that Bruce regularly plays.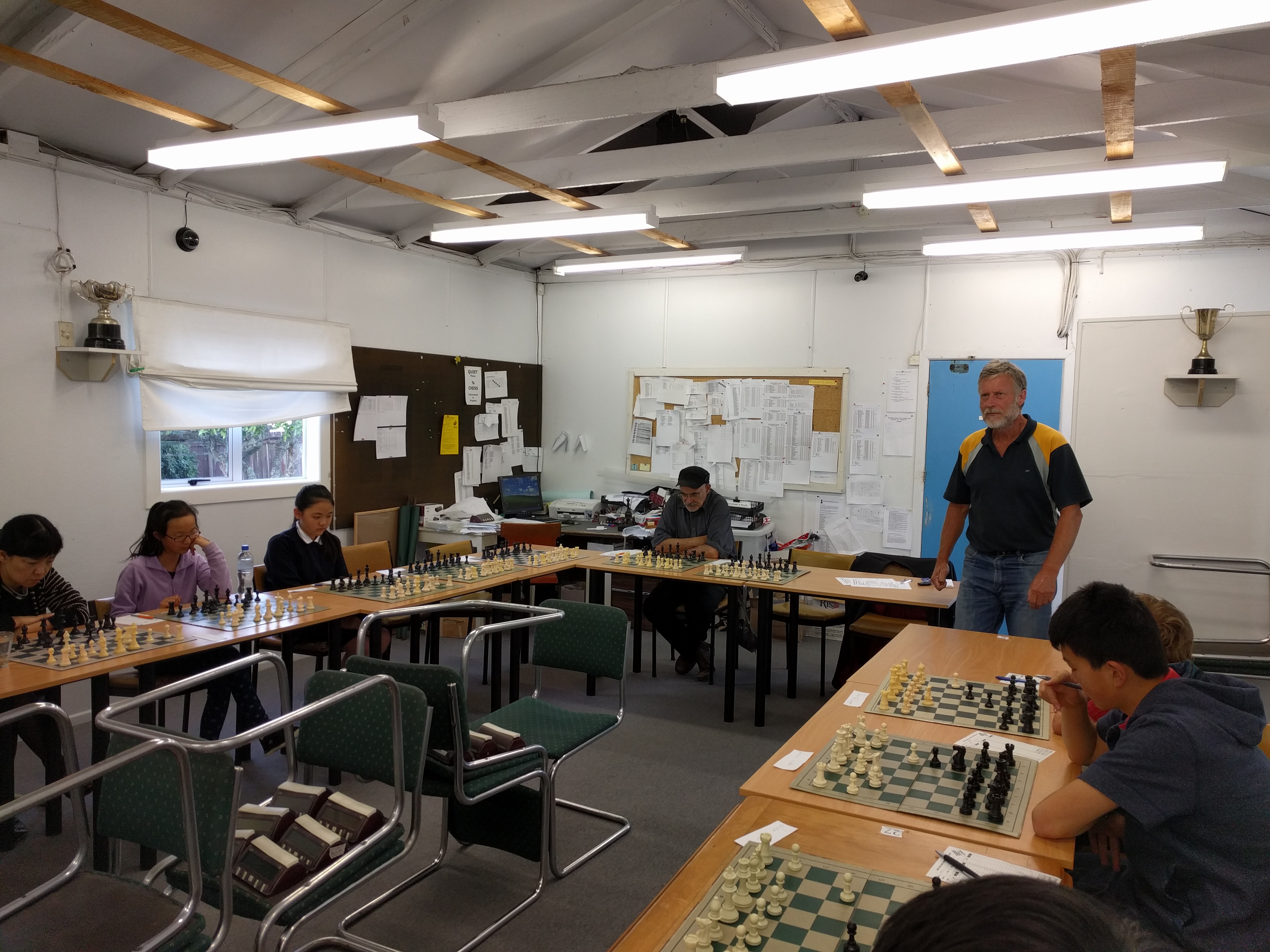 In today there were 24 people playing against Bruce and Mike and the results were very good with Bruce and Mike winning just 12 games while they drew 5 and lost 7.
Full results ( Note: Result from the players point of view, ie Charlotte Wen lost her game)
Charlotte Wen – loss
Jacob Barry – loss
Eric Wu – loss
Kimberley Yuan – loss
Grant Burrow – loss
Oliver Picken – Win
Ying Wang – Win
Rodney Li – Draw
Leo Li – Loss
Sarah Yan – Loss
Caroline Yan – Loss
Euan McDougall – draw
Wayne McDougall – draw
Louie Wei – Win
Justin Garlick – Loss
Stephen Peak – Win
Aaron Wang – Draw
Simon Lyall – Win
Oscar Qin – Loss
Nicole Qin – Draw
Nathan Goodhue – Win
Allen Fan – Loss
Neal Sonnokis – Loss
Sergiy Kozakevych – Win