The Auckland Chess Centre is located at 17 Cromwell Street, Mt. Eden. We are just outside the Auckland CBD, between Dominion Road and Eden Park.
What's new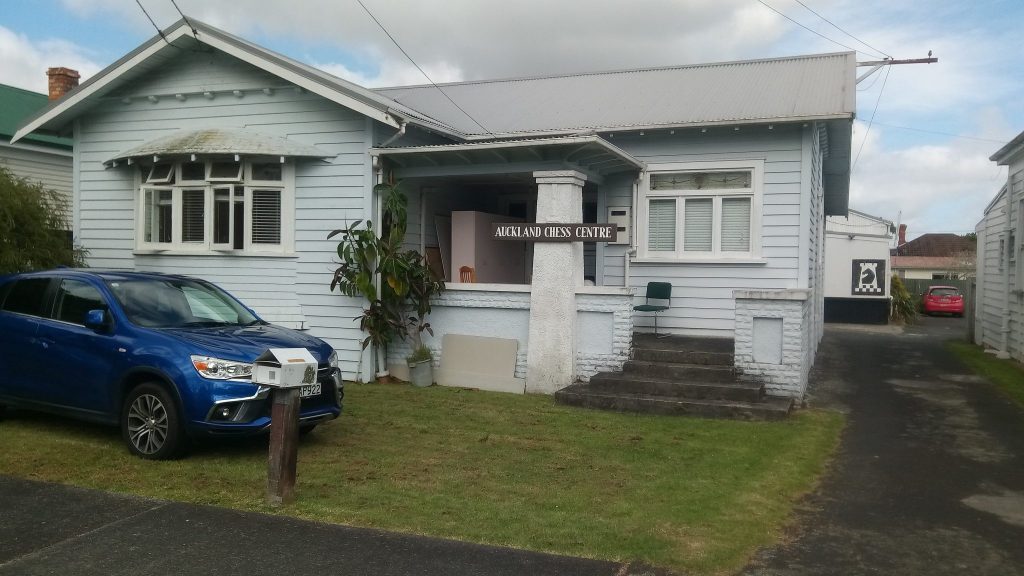 Activities
Our main night is Monday nights when members participate in our regular chess tournaments which commence at 7pm.

Throughout the year we run a series of competitions. Most are one game per night although some are rapid events with several games played over the evening. For a schedule of these tournaments please see our Calendar. Around half our events are Nationally rated.
On Saturday nights we have a Junior Chess from 5:30 pm. The 2021 nights will start on the 13th of February.
We are trialling a Friday Casual night for those who are just starting chess or might which to play outside of the Monday competition night. Friday Nights will restart on the 12th of February 2021
We also participate in Interclub chess tournaments between other Auckland chess clubs and host tournaments during weekends and holidays.
Annual Subscriptions
Due to Covid19 subscriptions for 2020 and 2021 are a single $100 payment covering both years. The information below is for previous years.
If paid before mid-March cutoff:
Adults: $120 / Juniors: $100
If paid later:
Adults: $140 / Juniors: $120
If players join late in the year a reduced fee is charged.