The Autumn Rapid was held on the 1st and 8th of April.
Vega Link to the tournament

Photos from Round 1
After the first 3 rounds only 2 players were unbeaten. Tim Ha and Bruce Watson.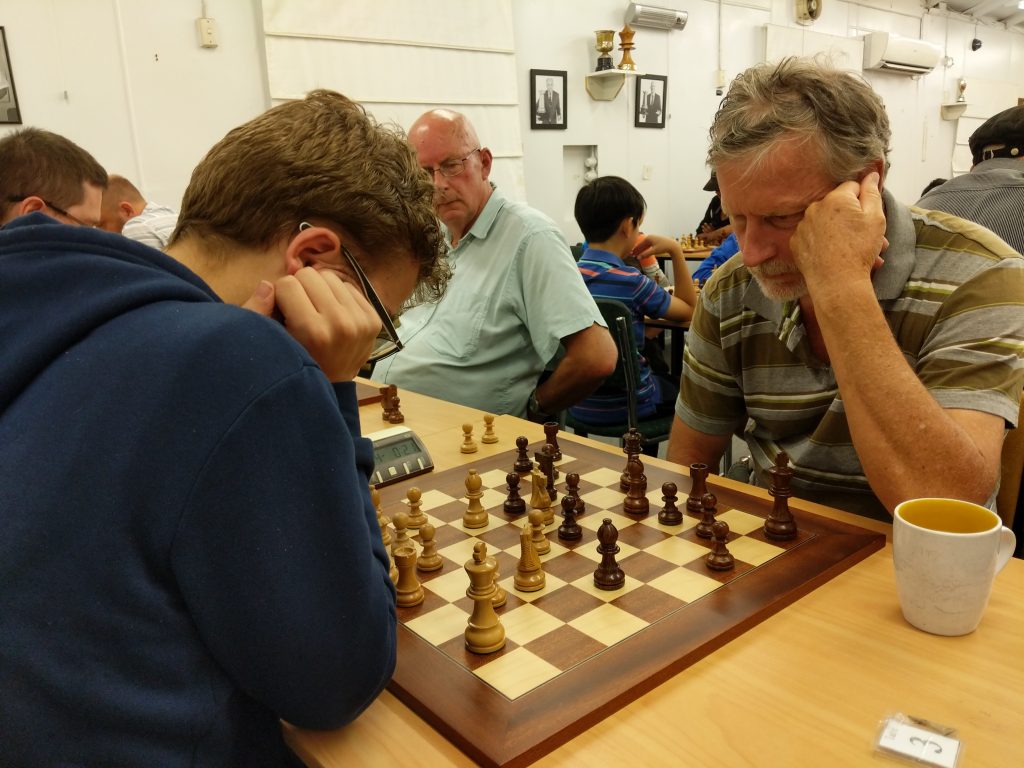 Round 4
Upsets:

Euan McDougall beat Allen Fan
Uday Jain beat Boyuan Zhang
Sylvia McDougall beat Hugh Gao
Hannah Xu beat Ariel Patdu

Bruce Watson won his game to go into the lead. Half a point behind him were Alexei Kulashko, Paul Garbett and Daniel Gong.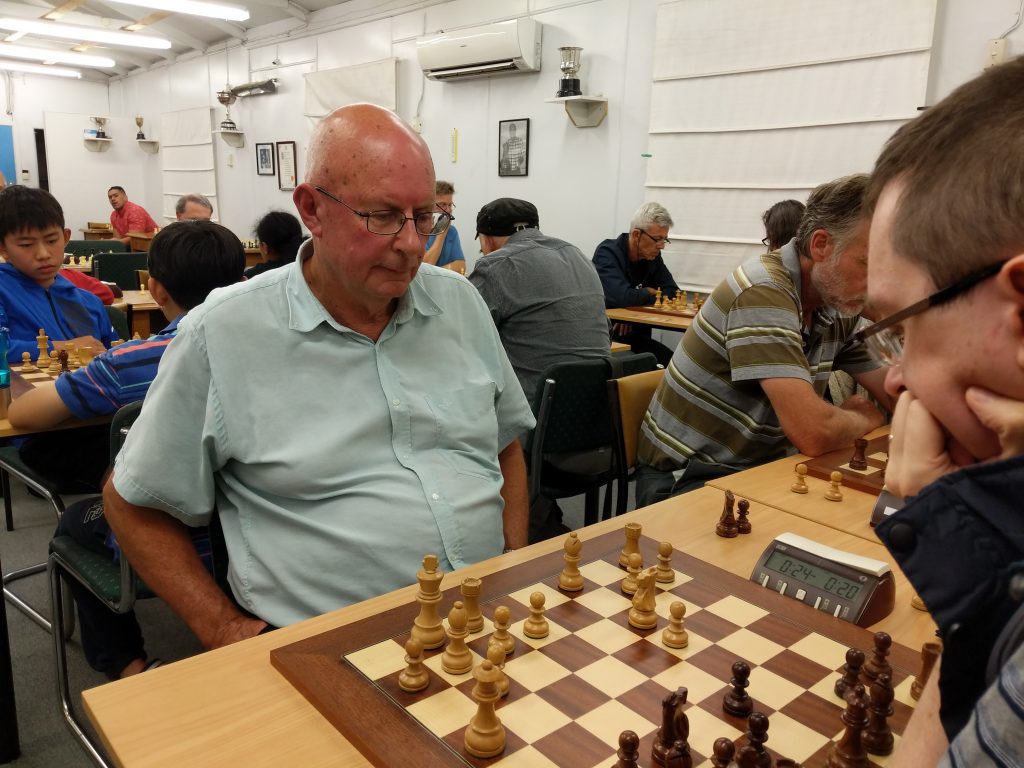 Round 5
Upsets:

Grayson Po'e-Tofaeono beat Amy Zheng
Winston Weng beat Don Eade

On the top boards. Alexei managed to hold onto a draw against Bruce while playing in increment, while Paul Garbett beat Daniel Gong.

Bruce and Paul were now on 4.5 while several others were on 4 points.
Round 6

Once again many players took half point byes.

Upsets:
Jack Chen beat Mohammad Bashar
Tyleah Po'e-Tofaeono beat Ying Wang

The top board had draws ( while 3 players on 4 points took byes). But Erwin Koestanto on board 2 beat Clinton Wells to go to 5 points.

Final result

Winners on 5 points: Bruce Watson, Paul Garbett and Erwin Koestanto

4th Equal on 4.5: Alexei Kulashko, Daniel Gong, Michael Steadman, Alphaeus Ang, Felix Xei and Nigel Metg