A few upsets and draws in round 3 of the Spring Cup have left both grades with just a single leader on 3 points.
Round 3 PGN of the Spring Cup by Alex Nagorski.
A Grade
Gorden Morrell and Ben Hague agreed on a fairly early draw.
Alexei Kulashko had a good win over Allen Fan. He was ahead out of the opening and kept putting on pressure until Allen made mistakes.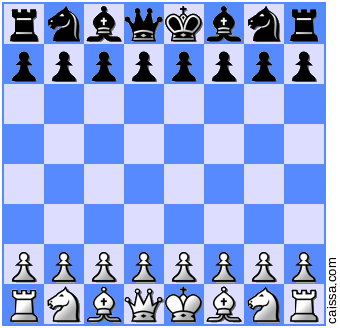 Alex Huang and Bruce Watson probed at each other a little before swapping to an opposite colour bishop endgame and agreeing to the draw.
Leo Zhang pushed a pawn a little to far against Alphaeus Ang and his attempts to keep it rapidly made things worse.
John Duneas beat Simon Lyall after Simon played some passive moves and John was able to use the time to mount an overwhelming attack.
Don Eade and Jasmine Zhang had a sharp middle game with Jasmine ahead most of the time. After everything was swapped Jasmine had a a winning King and Pawn endgame.
A very long game between Tim Ha and Paul MacDonald was eventually won by Tim.
Virgina Milne managed an upset against Richard Taylor
Sergiy Kozakevych made a fatal slip against Tomas Madr
Major upsets this round were Tim Ha beating Paul Macdonald, Virginia Milne beating Richard Taylor and the draws by Alex Huang and Gordon Morrell.
Alexei Kulashko is now in first place by himself on 3 points while 7 players are just behind him on 2.5
B Grade
The main upsets this round were Winstone Weng beating Toby Zhang and James Liu beating Wayne MacDonald.
A couple of other draws at the top of the grade has left Jame Liu in first place on 3 points with 4 players close behind on 2.5
Vega for links for the Spring Cup are:
Draft draws for round 4 is below. Subject to late byes as usual.