There are a large number of postponed games in the top grades for various reasons. They will usually be updated in Vega but often won't be played until after these posts.
2018 Summer Cup R2 PGN by Tim Ha
A Grade
Paul Garbett vs Daniel Gong – After Black allowed white to push his centre pawns Paul ended up with a huge attack and mate in a few moves.
Mike Steadman tried an attack against Bruce Watson but Bruce defended accurately and a draw was agreed.
Gino opted not to try and hold a lost endgame against Ben. Alphaeus and Alexi had a long game in which both players had chances but was draw,
B Grade
Paul Macdonald and Nathan Goodhue (see for notes in the PGN) drew after swaps took the interest out of the position.
Allen Fan managed to pick up a draw against Leo Zhang after being behind for much of the game.
C Grade
Joy Qin and Keith Ward had exciting game. Joy was playing in increment for the last 10 moves and ended up with a draw after being better.
The following position occurred at the end of Nicole Qin vs Roy Seabrook. Nicole was half awake and found a good but not the best move.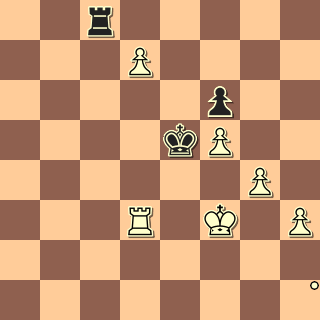 D Grade
Upsets in Round 2:
Isabelle Ning beat Virginia Milne
Abraham Deng beat Aaron Wang
Uday Jain beat Erica Hu
Anya Thurner drew with Xinyang Liu