The Summer Cup starts on the 11th of February. We are close to full and any entries received after Feb 5th are not guaranteed a place.
February 4th was the first night back for Auckland Chess Centre in 2019. Due to Chinese New Year we didn't fill up but we had 45 people playing in the Blitz Championship
This year the Blitz Championship counts towards the Club Rapid Championship[1] . Each point in the blitz will count for half as much as a point in the two club rapids
The night was dominated by Alexi Kulashko who won 8 games in a row and only dropped gave up a draw in the final round for a final score of 8.5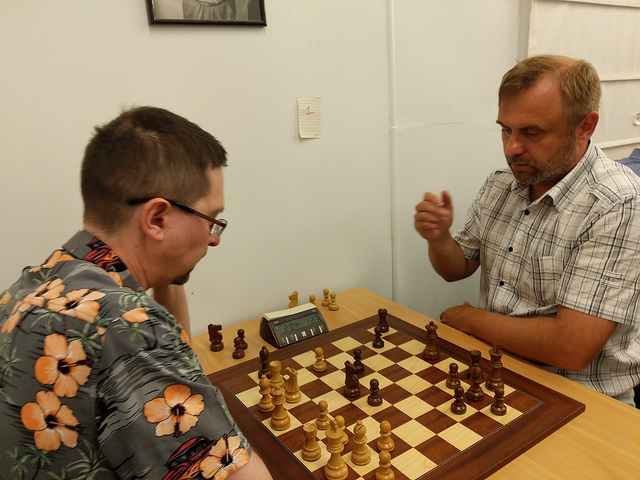 Second place was Euan McDougall (who gain 100 FIDE ratings points in January) with 7.5 while Alex Nagorski was 3rd on 7 points.
We had several new players at the club. David McNeil from the US was visiting for the evening. Nigel Metge and Ajit Pendharkar both return to regular play. While Michael O'Callahan, Eden Oshri plus Grayson, Tyleah and Hunter Po'e-Tofaeono were all starting out.
[1] – Several people were concern that the cup should now be called "The Blitz and Rapid Championship" or similar. They are invited to buy (and have engraved) a new cup ?