Signups are now in place for the Autumn Rapid on the 1st and 8th of April. Please signup on the Sheet in the main playing room at the Centre of via text to Simon. The Autumn Cup will start on April 15th.

A Grade Interclub will also be playing in May. We will be signing up a team soon.
Draw: A, B, C (round-robin schedule)
Vega Links: A Grade , B Grade , C Grade , D Grade

PGN for Round 4 by Tim Ha and Alex Nagorski
A Grade

Nathan Goodhue vs Mike Steadman – White got his usual long pawn chains and closed position. Black opened things up but White had more mobile pieces. Black resigned after White got 2 pawns up in the endgame. 1-0

Alexei Kulashko vs Alphaeus Ang – A fairly short game, Black got a little better and White offered a perpetual check. Black accepted rather than risk playing on. Draw

Allen Fan vs Daniel Gong – White miscalculated a centre pawn-push and found himself in a cramped position. Black was able to push White around and slowly pick up material. 0-1

Alexei Kulashko and Daniel Gong share first on 2.5 points. There are several games unplayed, however.
B Grade

Caroline Yan vs Clinton Wells – After an even opening White picked up a pawn and then an exchange after Black missed a tactic. White then swapped down and Black's Bishops were no match for White's rook in the endgame. 1-0

Don Eade vs Euan McDougall – White got a piece trapped early on but got an attack as compensation. After some wild swaps White was a Q and 6 pawns vs a Knight, Rook and Bishop and 2 pawns. However White failed to find the best lines. 0-1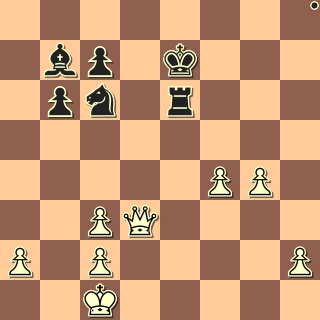 Paul Macdonald vs Alex Nagorski – See Alex's commentary in the PGN – White made an error and gave up a pawn early. White complicated the game but Black mostly found the best replies. Black swapped down to a rook and pawn endgame with Black being two pawns up and Black had a fairly easy time winning from there. 0-1
Jasmine Zhang vs Simon Lyall – Black got a little lost in the opening and lost a pawn and then after getting some distance back lost another. White then had a strong attack and and a win after Black failed to find the best moves to defend. 1-0

Jasmine Zhang is leading the grade with 2.5 and a spare game. Several other players have games in hand.
C Grade

Karl Holdo vs Xinyang Liu – White pushed on the Queen side which allowed Black to punch a hole in the King side and quickly win as a pawn chain left White unable to get to the King side to defend. 0-1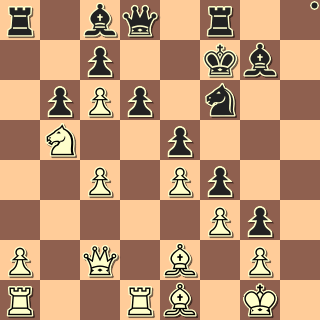 Winston Weng vs Felix Xie – After White locked up the pawns White managed to punch a hole though and then convert his better position to a material advantage. 0-1

Aaron Wang vs Tim Ha – White had a better position from the opening but on move 22 after Black got a little better the players took a draw.

Akshay Sharma vs Jordan Lewis – White got into trouble early and then made a mistake that allowed an early checkmate. 0-1
Felix Xie is winning the grade with 4 wins out of 4 games. Three others are on 2.5
D Grade

Joe Wang vs Philli Park-Tamaki – After some wild swaps that left things even White miscalculated and ended up a piece down. Black quickly won. 0-1

There were 17 upsets across 28 games. The largest were:
Mohammad Bashar beat Dario Giuliani
Jack Chen beat Narasimhan Ravi
Alan Leach beat David Xu
Ariel Patdu beat Tama Austin
Philli Park-Tamati and Jeffrey Yu are the only players left on 4/4 while Stephen Peak is in 3rd on 3.5