We had several new players in Round 6. Shiyan, Elianor, Becky and Jerome all played for the first time and Ying Wang decided to start playing again.
A reminder that there are several tournaments coming up. The NZ Seniors Starts this week, The Papatoetoe Rapid is on December 5th and Howick has a tournament on December 20th. Plus there are 2 Junior tournaments during December. More details in the NZ Chess Calendar.
Club Champs Round 6
Once again there were a large number of upsets. The top two on boards 6 and 7 were Hunter Po'e-Tofaeono beating Nathan Goodhue and Tracy Tang beating Richard Taylor.
A Draw on board one means 3 players are now in first equal on 5 points. Bruce Watson, Daniel Runcan and Nigel Metge. Another 5 players are just half a point back on 4.5. So with 3 rounds left the result is still in doubt.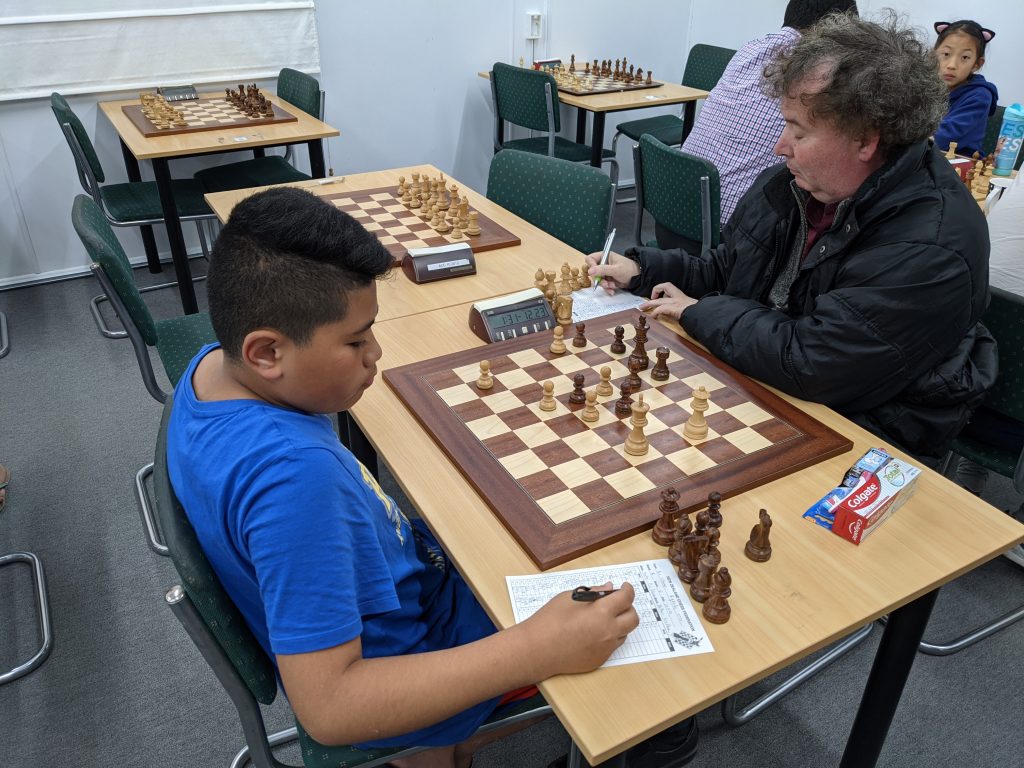 Top Upsets in Round 6
Hunter Po'e-Tofaeono beat Nathan Goodhue
Tracy Tang beat Richard Taylor
Ayaan Vasudeva beat Virginia Milne
Baraa Zara beat Andrew Michael
Mike Steiner drew with Grant Burrows
Philbert Zhai drew with Neil Sonnekus
Alan Leach drew with Kenny Zhang
Eric Fan beat Scott Treanor
Don Eade drew with Daniel Runcan